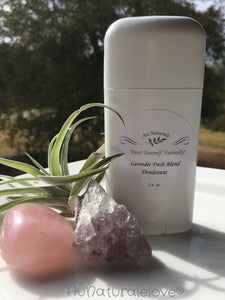 Treat yourself naturally!
My solid deodorant made with wonderful butters, oils and  essential oils.  Allowing the body to perspire, which is a natural cleansing process and at the same time minimizing and odor. It's made with 100% pure essential oils and natural base odor neutralizer,which will not trap odors but it will eliminate it. Maintaining a neutral PH, not changing the Flora of the skin while keeping a balanced natural bacteria.
Keeping you smelling great and fresh all day.